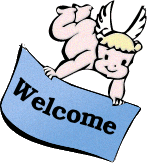 FUDforum
Fast Uncompromising Discussions. FUDforum will get your users talking.


Home
»
Imported messages
»
comp.lang.php
»
Encoding Problems
Show:

Today's Messages :: Unread Messages :: Show Polls :: Message Navigator
| Subscribe to topic | Bookmark topic
Encoding Problems [message #186334]

Wed, 02 July 2014 11:53

Hi,

Newbie at php; please bear with me.

I am trying to use a script which basically creates an xml feed for email
messages found in an IMAP account; one can then either subscribe to feed
via an rss reader/aggregator or use browser to read html page.

Here is the script: <http://linuxtrove.com/wp/?p=209>
(imap2rss.php)

My problem: almost all of the messages (emails) show garbled text, I
believe due to encoding problems.

Here is a picture of how it looks both using a browser like Firefox or an
rss news feed reader.

<http://imagebin.org/314843>

The emails are legible using an email client but not via the xml and html
page created by php script.

This is what I first thought:
It looks like the emails are plain text but using utf-8 and when the feed
is created (and the html page); there is no recognition of the encoding
and it all gets garbled, etc.

Server (shared) is running PHP 5.2.17 on Apache/2.2.22.
PHP config --> default_charset: iso-8859-1

I cannot change the config on the server since it is shared hosting but I
can certainly modify the script to hopefully fix this issue.

I have tried to insert in the script:
ini_set( 'default_charset', 'UTF-8' );
htmlentities( $string, ENT_COMPAT, "UTF-8" );
header('Content-type: text/plain; charset=utf-8');
but no joy.

I have also tried to add to .htaccess IndexOptions +Charset=UTF-8 No joy
there either.

I could be completely wrong about the utf-8 issue; and perhaps it has
more something to do with decoding base64 in general.

This is what I now think is the problem, more specifically:
I have just tried a base64 online decoder and pasted the garbled text in
it and used the "decode" online feature, and the result is perfectly
legible once decoded, whether I choose utf-8 or ascii as charset (but I
should use utf-8).

So, looks like the feed is "echoed" or "printed" in base64 format....
It doesn't look like charset is the problem but decoding base64.

I can see the base64_decode function here
<http://www.php.net/manual/en/function.base64-decode.php>
but not sure if this is the right way to go about this; or how to apply
it in this script.

I am going about this fairly blind, I must say, and doing trial and error
which is just wrong....

Again, this is the script.
<http://linuxtrove.com/wp/?p=209>

Any pointers?

Tx.
Encoding Problems
Re: Encoding Problems
Re: Encoding Problems
Re: Encoding Problems

By:

bill

on Thu, 03 July 2014 08:09

Re: Encoding Problems
Re: Encoding Problems

By:

bill

on Thu, 03 July 2014 08:08

Re: Encoding Problems
Re: Encoding Problems
Re: Encoding Problems
Re: Encoding Problems
Re: Encoding Problems
Re: Encoding Problems
Re: Encoding Problems
Re: Encoding Problems
Re: Encoding Problems
Re: Encoding Problems
Re: Encoding Problems
Re: Encoding Problems
Re: Encoding Problems
Re: Encoding Problems
Re: Encoding Problems
Re: Encoding Problems
Re: Encoding Problems
Re: Encoding Problems
Goto Forum:
[
Syndicate this forum (XML)
] [

]
Current Time: Thu Jul 19 09:06:30 EDT 2018
Total time taken to generate the page: 0.00784 seconds