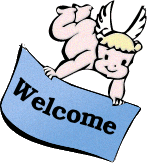 FUDforum
Fast Uncompromising Discussions. FUDforum will get your users talking.


Home
»
FUDforum Development
»
FUDforum 3.0+
»
FUD_CI Development status
(The new generation of FUDforum, why it was born and it's development status)
Show:

Today's Messages :: Unread Messages :: Show Polls :: Message Navigator
| Subscribe to topic | Bookmark topic
Re: Re : Re: Re : Re: Re : Re: Re : Introduction to FUD_CI [message #186774 is a reply to message #186771]

Tue, 24 February 2015 14:13

I definitely think so. As I explained in the video, I believe that the lack of contributors is mainly due to two reasons:


the back-end code being old and hard to understand
the front-end code being overly complicated with the custom template language and the need for compilation


I still think that FUD has some big advantages, though:


in my experience it is faster than most competitors, even with big forums
the API is somewhat old but extremely powerful


So, yes, I believe that once I manage to rewrite everything (FUD 4?) then gathering new forces will be easier.
FUD_CI Development status

By:

NeXuS

on Mon, 23 February 2015 05:58

Re : Introduction to FUD_CI

By:

TheDude

on Mon, 23 February 2015 11:56

Re: Re : Introduction to FUD_CI

By:

NeXuS

on Mon, 23 February 2015 12:06

Re : Re: Re : Introduction to FUD_CI

By:

TheDude

on Mon, 23 February 2015 12:19

Re: Re : Re: Re : Introduction to FUD_CI

By:

NeXuS

on Mon, 23 February 2015 12:23

Re: Re : Re: Re : Introduction to FUD_CI

By:

NeXuS

on Mon, 23 February 2015 12:27

Re : Re: Re : Re: Re : Introduction to FUD_CI

By:

TheDude

on Mon, 23 February 2015 13:29

Re: Re : Re: Re : Re: Re : Introduction to FUD_CI

By:

NeXuS

on Mon, 23 February 2015 19:25

Re: Re : Re: Re : Re: Re : Introduction to FUD_CI

By:

GaryM

on Mon, 23 February 2015 23:44

Re : Re: Re : Re: Re : Re: Re : Introduction to FUD_CI

By:

TheDude

on Tue, 24 February 2015 10:30

Re: Re : Re: Re : Re: Re : Re: Re : Introduction to FUD_CI

By:

NeXuS

on Tue, 24 February 2015 14:13

Re: Re : Re: Re : Re: Re : Re: Re : Introduction to FUD_CI

By:

GaryM

on Tue, 24 February 2015 14:46

Introduction to FUD_CI

By:

TheDude

on Tue, 24 February 2015 14:58

Re: Re : Re: Re : Re: Re : Re: Re : Introduction to FUD_CI

By:

NeXuS

on Tue, 24 February 2015 15:41

Re : Re: Re : Re: Re : Re: Re : Re: Re : Introduction to FUD_CI

By:

TheDude

on Wed, 25 February 2015 11:09

Re: Re : Re: Re : Re: Re : Re: Re : Re: Re : Introduction to FUD_CI

By:

NeXuS

on Wed, 25 February 2015 13:37

Introduction to FUD_CI

By:

TheDude

on Wed, 25 February 2015 14:06

Re: Re : Re: Re : Re: Re : Re: Re : Re: Re : Introduction to FUD_CI

By:

GaryM

on Thu, 26 February 2015 00:39

Re: Re : Re: Re : Re: Re : Re: Re : Re: Re : Introduction to FUD_CI

By:

NeXuS

on Thu, 26 February 2015 01:09

Re : Re: Re : Re: Re : Re: Re : Re: Re : Re: Re : Introduction to FUD_CI

By:

TheDude

on Wed, 04 March 2015 03:53

Re: Re : Re: Re : Re: Re : Re: Re : Re: Re : Re: Re : Introduction to FUD_CI

By:

NeXuS

on Wed, 04 March 2015 04:59

Re: Re : Re: Re : Re: Re : Re: Re : Re: Re : Re: Re : Introduction to FUD_CI

By:

GaryM

on Tue, 10 March 2015 22:34

Re: Re : Re: Re : Re: Re : Re: Re : Re: Re : Re: Re : Introduction to FUD_CI

By:

NeXuS

on Tue, 10 March 2015 23:04

Re: Re : Re: Re : Re: Re : Re: Re : Re: Re : Re: Re : Introduction to FUD_CI

By:

NeXuS

on Thu, 12 March 2015 08:08

Re: Re : Re: Re : Re: Re : Re: Re : Re: Re : Re: Re : Introduction to FUD_CI

By:

GaryM

on Thu, 12 March 2015 09:23

Re: Re : Re: Re : Re: Re : Re: Re : Re: Re : Re: Re : Introduction to FUD_CI

By:

NeXuS

on Thu, 12 March 2015 09:24

Re: Re : Re: Re : Re: Re : Re: Re : Re: Re : Re: Re : Introduction to FUD_CI

By:

NeXuS

on Thu, 12 March 2015 23:47

Re: Re : Re: Re : Re: Re : Re: Re : Re: Re : Re: Re : Introduction to FUD_CI

By:

GaryM

on Fri, 13 March 2015 15:25

Re: Re : Re: Re : Re: Re : Re: Re : Re: Re : Re: Re : Introduction to FUD_CI

By:

GaryM

on Fri, 13 March 2015 17:37

Re: Re : Re: Re : Re: Re : Re: Re : Re: Re : Re: Re : Introduction to FUD_CI

By:

NeXuS

on Fri, 13 March 2015 19:31

Re: Re : Re: Re : Re: Re : Re: Re : Re: Re : Re: Re : Introduction to FUD_CI

By:

GaryM

on Sat, 14 March 2015 09:43

php errors on new post

By:

GaryM

on Sat, 14 March 2015 10:33

Re: php errors on new post

By:

NeXuS

on Sat, 14 March 2015 10:36

Re: php errors on new post

By:

GaryM

on Sat, 14 March 2015 10:57

Aw: Re: php errors on new post

By:

alopezie

on Sun, 15 March 2015 10:55

Re: Aw: Re: php errors on new post

By:

GaryM

on Sun, 15 March 2015 14:38

Re: Aw: Re: php errors on new post

By:

NeXuS

on Mon, 16 March 2015 03:36

Re: Aw: Re: php errors on new post

By:

NeXuS

on Tue, 17 March 2015 01:40

Re: Aw: Re: php errors on new post

By:

GaryM

on Mon, 23 March 2015 16:04

Re: Aw: Re: php errors on new post

By:

NeXuS

on Mon, 23 March 2015 18:41

Re: Aw: Re: php errors on new post
Re: Aw: Re: php errors on new post

By:

NeXuS

on Thu, 07 May 2015 04:34

Re: Aw: Re: php errors on new post
Re: Aw: Re: php errors on new post

By:

NeXuS

on Tue, 30 June 2015 11:40

Aw: Re: Aw: Re: php errors on new post
Re: Aw: Re: Aw: Re: php errors on new post

By:

NeXuS

on Tue, 14 July 2015 08:26

Re: Aw: Re: Aw: Re: php errors on new post

By:

NorCal

on Wed, 12 August 2015 16:15

Aw: Re: Aw: Re: Aw: Re: php errors on new post

By:

alopezie

on Tue, 25 August 2015 15:29

Re: Aw: Re: Aw: Re: Aw: Re: php errors on new post

By:

NorCal

on Wed, 26 August 2015 23:03

Re: Aw: Re: Aw: Re: Aw: Re: php errors on new post

By:

NeXuS

on Wed, 26 August 2015 23:09

Re: Re : Re: Re : Introduction to FUD_CI
Re: Re : Introduction to FUD_CI

By:

GaryM

on Tue, 05 May 2015 16:56

Re : Re: Re : Introduction to FUD_CI

By:

TheDude

on Wed, 06 May 2015 03:36

Aw: Re : Re: Re : Introduction to FUD_CI
Re : Aw: Re : Re: Re : Introduction to FUD_CI

By:

TheDude

on Wed, 06 May 2015 14:14

Re: Re : Aw: Re : Re: Re : Introduction to FUD_CI

By:

GaryM

on Wed, 06 May 2015 16:28

Aw: Re: Re : Aw: Re : Re: Re : Introduction to FUD_CI
Re: Aw: Re: Re : Aw: Re : Re: Re : Introduction to FUD_CI

By:

NeXuS

on Thu, 07 May 2015 04:29
Goto Forum:
[
Syndicate this forum (XML)
] [

]
Current Time: Mon Jul 16 21:49:34 EDT 2018
Total time taken to generate the page: 0.01043 seconds