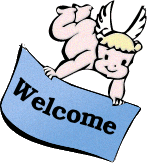 FUDforum
Fast Uncompromising Discussions. FUDforum will get your users talking.


Home
»
FUDforum
»
FUDforum Announcements
»
FUDforum 3.0.8 release
Show:

Today's Messages :: Unread Messages :: Show Polls :: Message Navigator
| Subscribe to topic | Bookmark topic
Re: Aw: FUDforum 3.0.8 release [message #187341 is a reply to message #187339]

Fri, 01 September 2017 06:57

Made a simple patch for nasty "The /e modifier is no longer supported, use preg_replace_callback instead" in %WWWROOT%\adm\admgroups.php on line 323.

Also "PHP Deprecated: Methods with the same name as their class will not be constructors in a future version of PHP; FPDF has a deprecated constructor in %DATAROOT%\include\fpdf.inc on line 12" may be solved by updating FPDF. Right now we have a 1.7 and the latest is 1.81. It's really easy to upgrade: just replace the old file. Not sure if I should create patch for this.

FUDforum 3.0.8 release

By:

naudefj

on Wed, 09 August 2017 04:54

Aw: FUDforum 3.0.8 release

By:

alopezie

on Sun, 20 August 2017 13:02

Re: Aw: FUDforum 3.0.8 release

By:

naudefj

on Tue, 22 August 2017 00:41

Re: Aw: FUDforum 3.0.8 release

By:

GaryM

on Tue, 29 August 2017 20:44

Re: Aw: FUDforum 3.0.8 release

By:

naudefj

on Wed, 30 August 2017 00:54

Re: Aw: FUDforum 3.0.8 release

By:

Chaika

on Thu, 31 August 2017 13:22

Re: Aw: FUDforum 3.0.8 release

By:

naudefj

on Thu, 31 August 2017 15:32

Re: Aw: FUDforum 3.0.8 release

By:

Chaika

on Fri, 01 September 2017 06:57

Re: Aw: FUDforum 3.0.8 release

By:

naudefj

on Fri, 01 September 2017 10:54

Re: Aw: FUDforum 3.0.8 release

By:

Chaika

on Fri, 01 September 2017 12:52

Re: Aw: FUDforum 3.0.8 release

By:

naudefj

on Fri, 01 September 2017 13:31

Re: Aw: FUDforum 3.0.8 release

By:

Chaika

on Fri, 01 September 2017 13:36

Re: Aw: FUDforum 3.0.8 release

By:

naudefj

on Sat, 02 September 2017 08:54

Re: Aw: FUDforum 3.0.8 release

By:

Chaika

on Sat, 02 September 2017 10:29

Re: Aw: FUDforum 3.0.8 release

By:

Chaika

on Sat, 02 September 2017 10:31

Re: Aw: FUDforum 3.0.8 release

By:

naudefj

on Sat, 02 September 2017 13:12

Re: Aw: FUDforum 3.0.8 release

By:

Chaika

on Sat, 02 September 2017 13:21

Re: Aw: FUDforum 3.0.8 release

By:

Chaika

on Sat, 16 September 2017 11:02

Re: Aw: FUDforum 3.0.8 release

By:

naudefj

on Sat, 23 September 2017 03:15

Re: Aw: FUDforum 3.0.8 release

By:

Chaika

on Mon, 25 September 2017 12:08

Re: Aw: FUDforum 3.0.8 release

By:

naudefj

on Sun, 01 April 2018 05:33
Goto Forum:
[
Syndicate this forum (XML)
] [

]
Current Time: Wed Jan 23 17:57:55 EST 2019
Total time taken to generate the page: 0.00756 seconds