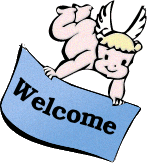 FUDforum
Fast Uncompromising Discussions. FUDforum will get your users talking.


Home
»
FUDforum
»
FUDforum Announcements
»
FUDforum 3.0.8 release
Show:

Today's Messages :: Unread Messages :: Show Polls :: Message Navigator
| Subscribe to topic | Bookmark topic
Re: Aw: FUDforum 3.0.8 release [message #187347 is a reply to message #187346]

Sat, 02 September 2017 10:29

Should we really just supress all warnings at $filemtime = @filemtime($v);?
I made quick research and noticed that this error appears when I am downloading file from private messages.
Seem like filemtime() tries to access file at /forum_data root, while the real file is stored in /forum_data/files

And another warning:
getimagesize(/forumdata/f6.atch): failed to open stream: No such file or directory in \theme\default\getfile.php on line 180
Same here, function tries to access file in root instead of "files" directory.
FUDforum 3.0.8 release

By:

naudefj

on Wed, 09 August 2017 04:54

Aw: FUDforum 3.0.8 release

By:

alopezie

on Sun, 20 August 2017 13:02

Re: Aw: FUDforum 3.0.8 release

By:

naudefj

on Tue, 22 August 2017 00:41

Re: Aw: FUDforum 3.0.8 release

By:

GaryM

on Tue, 29 August 2017 20:44

Re: Aw: FUDforum 3.0.8 release

By:

naudefj

on Wed, 30 August 2017 00:54

Re: Aw: FUDforum 3.0.8 release

By:

Chaika

on Thu, 31 August 2017 13:22

Re: Aw: FUDforum 3.0.8 release

By:

naudefj

on Thu, 31 August 2017 15:32

Re: Aw: FUDforum 3.0.8 release

By:

Chaika

on Fri, 01 September 2017 06:57

Re: Aw: FUDforum 3.0.8 release

By:

naudefj

on Fri, 01 September 2017 10:54

Re: Aw: FUDforum 3.0.8 release

By:

Chaika

on Fri, 01 September 2017 12:52

Re: Aw: FUDforum 3.0.8 release

By:

naudefj

on Fri, 01 September 2017 13:31

Re: Aw: FUDforum 3.0.8 release

By:

Chaika

on Fri, 01 September 2017 13:36

Re: Aw: FUDforum 3.0.8 release

By:

naudefj

on Sat, 02 September 2017 08:54

Re: Aw: FUDforum 3.0.8 release

By:

Chaika

on Sat, 02 September 2017 10:29

Re: Aw: FUDforum 3.0.8 release

By:

Chaika

on Sat, 02 September 2017 10:31

Re: Aw: FUDforum 3.0.8 release

By:

naudefj

on Sat, 02 September 2017 13:12

Re: Aw: FUDforum 3.0.8 release

By:

Chaika

on Sat, 02 September 2017 13:21

Re: Aw: FUDforum 3.0.8 release

By:

Chaika

on Sat, 16 September 2017 11:02

Re: Aw: FUDforum 3.0.8 release

By:

naudefj

on Sat, 23 September 2017 03:15

Re: Aw: FUDforum 3.0.8 release

By:

Chaika

on Mon, 25 September 2017 12:08

Re: Aw: FUDforum 3.0.8 release

By:

naudefj

on Sun, 01 April 2018 05:33
Goto Forum:
[
Syndicate this forum (XML)
] [

]
Current Time: Fri Dec 14 16:51:41 EST 2018
Total time taken to generate the page: 0.01992 seconds