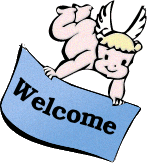 FUDforum
Fast Uncompromising Discussions. FUDforum will get your users talking.


Home
»
FUDforum
»
FUDforum Announcements
»
FUDforum 3.0.8 release
Show:

Today's Messages :: Unread Messages :: Show Polls :: Message Navigator
| Subscribe to topic | Bookmark topic
Re: Aw: FUDforum 3.0.8 release [message #187362 is a reply to message #187350]

Sat, 16 September 2017 11:02

Not sure if bug but if you use PHP and MSSQL on Windows and try to send report you will have something like ?????????? ?????? ????????? instead of original message. Same happening with "Current time" on the bottom of the page. Everything else seems fine, but I am not checked everything.
Looks like an encoding problem, tried to set encoding to CP1251 (i.e. Russian) directly and this fixed all Russian symbols.
Appears when using any nonlatin symbol.
Any ideas?
FUDforum 3.0.8 release

By:

naudefj

on Wed, 09 August 2017 04:54

Aw: FUDforum 3.0.8 release

By:

alopezie

on Sun, 20 August 2017 13:02

Re: Aw: FUDforum 3.0.8 release

By:

naudefj

on Tue, 22 August 2017 00:41

Re: Aw: FUDforum 3.0.8 release

By:

GaryM

on Tue, 29 August 2017 20:44

Re: Aw: FUDforum 3.0.8 release

By:

naudefj

on Wed, 30 August 2017 00:54

Re: Aw: FUDforum 3.0.8 release

By:

Chaika

on Thu, 31 August 2017 13:22

Re: Aw: FUDforum 3.0.8 release

By:

naudefj

on Thu, 31 August 2017 15:32

Re: Aw: FUDforum 3.0.8 release

By:

Chaika

on Fri, 01 September 2017 06:57

Re: Aw: FUDforum 3.0.8 release

By:

naudefj

on Fri, 01 September 2017 10:54

Re: Aw: FUDforum 3.0.8 release

By:

Chaika

on Fri, 01 September 2017 12:52

Re: Aw: FUDforum 3.0.8 release

By:

naudefj

on Fri, 01 September 2017 13:31

Re: Aw: FUDforum 3.0.8 release

By:

Chaika

on Fri, 01 September 2017 13:36

Re: Aw: FUDforum 3.0.8 release

By:

naudefj

on Sat, 02 September 2017 08:54

Re: Aw: FUDforum 3.0.8 release

By:

Chaika

on Sat, 02 September 2017 10:29

Re: Aw: FUDforum 3.0.8 release

By:

Chaika

on Sat, 02 September 2017 10:31

Re: Aw: FUDforum 3.0.8 release

By:

naudefj

on Sat, 02 September 2017 13:12

Re: Aw: FUDforum 3.0.8 release

By:

Chaika

on Sat, 02 September 2017 13:21

Re: Aw: FUDforum 3.0.8 release

By:

Chaika

on Sat, 16 September 2017 11:02

Re: Aw: FUDforum 3.0.8 release

By:

naudefj

on Sat, 23 September 2017 03:15

Re: Aw: FUDforum 3.0.8 release

By:

Chaika

on Mon, 25 September 2017 12:08

Re: Aw: FUDforum 3.0.8 release

By:

naudefj

on Sun, 01 April 2018 05:33
Goto Forum:
[
Syndicate this forum (XML)
] [

]
Current Time: Thu Mar 21 20:50:24 EDT 2019
Total time taken to generate the page: 0.00749 seconds