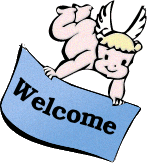 FUDforum
Fast Uncompromising Discussions. FUDforum will get your users talking.


Home
»
FUDforum Development
»
FUDforum 3.0+
»
New in 2.6.0RC1
Show:

Today's Messages :: Unread Messages :: Show Polls :: Message Navigator
| Subscribe to topic | Bookmark topic
New in 2.6.0RC1 [message #13576]

Sat, 18 October 2003 00:22

esm2002
Messages: 339
Registered: May 2002
Location: Atlanta Georgia

Karma:

add to buddy list
ignore all messages by this user


new graphics/icon
new css ( finally fixed that "moving" rollover )

but I do not like the cluttered look on the left. It is now much harder to read the information. before I could just glance at it and see. now I have to pick out the topic from the poster information. I sure hope this is a configurable feature so that I can move it the right where nothing is.





Attachment:

ff01.jpg


(Size: 15.11KB, Downloaded 1379 times)

Attachment:

ff02.jpg


(Size: 15.89KB, Downloaded 1557 times)



Gene
"The older I get, the more I admire competence, just simple competence in any field from adultery to zoology."
New in 2.6.0RC1

By:

esm2002

on Sat, 18 October 2003 00:22

Re: New in 2.6.0RC1

By:

Ilia

on Sat, 18 October 2003 01:25

Re: New in 2.6.0RC1

By:

esm2002

on Sat, 18 October 2003 13:59

Re: New in 2.6.0RC1

By:

Ilia

on Sat, 18 October 2003 16:03

Re: New in 2.6.0RC1

By:

esm2002

on Sat, 18 October 2003 16:56

Re: New in 2.6.0RC1

By:

Ilia

on Sat, 18 October 2003 17:05

Re: New in 2.6.0RC1

By:

esm2002

on Sat, 18 October 2003 22:26

Re: New in 2.6.0RC1

By:

Ilia

on Sun, 19 October 2003 10:39

Re: New in 2.6.0RC1

By:

esm2002

on Sun, 19 October 2003 17:46

Re: New in 2.6.0RC1

By:

esm2002

on Sun, 19 October 2003 17:48

Re: New in 2.6.0RC1

By:

Ilia

on Sun, 19 October 2003 18:00

Re: New in 2.6.0RC1

By:

esm2002

on Sun, 19 October 2003 19:22

Re: New in 2.6.0RC1

By:

Ilia

on Sun, 19 October 2003 21:51

Re: New in 2.6.0RC1

By:

esm2002

on Sun, 19 October 2003 23:08

Re: New in 2.6.0RC1

By:

Ilia

on Sun, 19 October 2003 23:24

Re: New in 2.6.0RC1

By:

esm2002

on Mon, 20 October 2003 01:06

Re: New in 2.6.0RC1

By:

esm2002

on Mon, 20 October 2003 01:07

Re: New in 2.6.0RC1

By:

esm2002

on Mon, 20 October 2003 09:14

Re: New in 2.6.0RC1

By:

esm2002

on Mon, 20 October 2003 00:24

Re: New in 2.6.0RC1

By:

Gady

on Mon, 20 October 2003 01:07

Re: New in 2.6.0RC1

By:

Ilia

on Mon, 20 October 2003 11:20

Re: New in 2.6.0RC1

By:

AutoHost

on Tue, 21 October 2003 10:46

Re: New in 2.6.0RC1

By:

Ilia

on Tue, 21 October 2003 11:31

Re: New in 2.6.0RC1

By:

AutoHost

on Tue, 21 October 2003 12:22

Re: New in 2.6.0RC1

By:

Ilia

on Tue, 21 October 2003 12:45

Re: New in 2.6.0RC1

By:

AutoHost

on Tue, 21 October 2003 13:41

Re: New in 2.6.0RC1

By:

Ilia

on Tue, 21 October 2003 15:38

Re: New in 2.6.0RC1

By:

Bjorne

on Sat, 18 October 2003 12:47

Re: New in 2.6.0RC1

By:

Ilia

on Sat, 18 October 2003 13:01

Re: New in 2.6.0RC1

By:

JamesS

on Tue, 21 October 2003 17:21

Re: New in 2.6.0RC1

By:

Ilia

on Tue, 21 October 2003 17:37

Re: New in 2.6.0RC1

By:

Wild_Cat

on Tue, 21 October 2003 18:00

Re: New in 2.6.0RC1

By:

Ilia

on Tue, 21 October 2003 18:13

What is all that cry about?

By:

Gady

on Tue, 21 October 2003 17:51

Re: New in 2.6.0RC1

By:

Wild_Cat

on Tue, 21 October 2003 17:43

Re: New in 2.6.0RC1

By:

Ilia

on Tue, 21 October 2003 18:01

Re: New in 2.6.0RC1

By:

Gady

on Tue, 21 October 2003 18:10

Re: New in 2.6.0RC1

By:

Ilia

on Tue, 21 October 2003 18:15

Re: New in 2.6.0RC1

By:

Wild_Cat

on Tue, 21 October 2003 19:31

Re: New in 2.6.0RC1

By:

Ilia

on Tue, 21 October 2003 20:09

Re: New in 2.6.0RC1

By:

tgaastra

on Tue, 21 October 2003 20:17

Re: New in 2.6.0RC1

By:

Ilia

on Tue, 21 October 2003 20:23

Re: New in 2.6.0RC1

By:

tgaastra

on Tue, 21 October 2003 20:31

Re: New in 2.6.0RC1

By:

Ilia

on Tue, 21 October 2003 21:01

Re: New in 2.6.0RC1

By:

esm2002

on Tue, 21 October 2003 23:21

Re: New in 2.6.0RC1

By:

Ilia

on Wed, 22 October 2003 09:11

Re: New in 2.6.0RC1

By:

Ilia

on Wed, 22 October 2003 10:41

Re: New in 2.6.0RC1

By:

Ilia

on Wed, 22 October 2003 11:27

Re: New in 2.6.0RC1

By:

Gady

on Wed, 22 October 2003 12:31

Re: New in 2.6.0RC1

By:

Ilia

on Wed, 22 October 2003 12:37

Re: New in 2.6.0RC1

By:

Gady

on Wed, 22 October 2003 13:30

Re: New in 2.6.0RC1

By:

Ilia

on Wed, 22 October 2003 13:33

Re: New in 2.6.0RC1

By:

esm2002

on Wed, 22 October 2003 14:21

Re: New in 2.6.0RC1

By:

tgaastra

on Wed, 22 October 2003 13:13

Re: New in 2.6.0RC1

By:

Ilia

on Wed, 22 October 2003 13:22

Re: New in 2.6.0RC1

By:

tgaastra

on Wed, 22 October 2003 16:46

Re: New in 2.6.0RC1

By:

esm2002

on Wed, 22 October 2003 14:25

Re: New in 2.6.0RC1

By:

Ilia

on Wed, 22 October 2003 15:03

Re: New in 2.6.0RC1

By:

esm2002

on Wed, 22 October 2003 16:53

Re: New in 2.6.0RC1

By:

Ilia

on Wed, 22 October 2003 17:48

Re: New in 2.6.0RC1

By:

esm2002

on Wed, 22 October 2003 21:37

Re: New in 2.6.0RC1

By:

Ilia

on Wed, 22 October 2003 22:11

Re: New in 2.6.0RC1

By:

esm2002

on Thu, 23 October 2003 00:20

Re: New in 2.6.0RC1

By:

Ilia

on Thu, 23 October 2003 10:27

Re: New in 2.6.0RC1

By:

esm2002

on Thu, 23 October 2003 12:11

Re: New in 2.6.0RC1

By:

Ilia

on Thu, 23 October 2003 15:12

Re: New in 2.6.0RC1

By:

esm2002

on Thu, 23 October 2003 17:16

Re: New in 2.6.0RC1

By:

Ilia

on Thu, 23 October 2003 17:26

Re: New in 2.6.0RC1

By:

AutoHost

on Thu, 23 October 2003 17:30

Re: New in 2.6.0RC1

By:

Ilia

on Thu, 23 October 2003 17:33

Re: New in 2.6.0RC1

By:

Ilia

on Thu, 23 October 2003 17:35

Re: New in 2.6.0RC1

By:

AutoHost

on Fri, 24 October 2003 09:28

Re: New in 2.6.0RC1

By:

Ilia

on Fri, 24 October 2003 09:36

Re: New in 2.6.0RC1

By:

AzaToth

on Sat, 25 October 2003 21:23

Re: New in 2.6.0RC1

By:

Ilia

on Sun, 26 October 2003 11:39

Re: New in 2.6.0RC1

By:

AzaToth

on Sun, 26 October 2003 17:14

Re: New in 2.6.0RC1

By:

Ilia

on Mon, 27 October 2003 05:32

Re: New in 2.6.0RC1

By:

AzaToth

on Mon, 27 October 2003 09:55

Re: New in 2.6.0RC1

By:

esm2002

on Wed, 22 October 2003 14:09

Re: New in 2.6.0RC1

By:

tgaastra

on Wed, 22 October 2003 00:58

Re: New in 2.6.0RC1

By:

Wild_Cat

on Tue, 21 October 2003 21:04

Re: New in 2.6.0RC1

By:

Ilia

on Tue, 21 October 2003 21:06
Goto Forum:
[
Syndicate this forum (XML)
] [

]
Current Time: Sun Sep 23 23:59:43 EDT 2018
Total time taken to generate the page: 0.01030 seconds