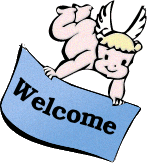 FUDforum
Fast Uncompromising Discussions. FUDforum will get your users talking.


Home
»
FUDforum Development
»
Icons & buttons
»
A 'standard' set of avatars?
(

) 1 Vote
Show:

Today's Messages :: Unread Messages :: Show Polls :: Message Navigator
| Subscribe to topic | Bookmark topic
Re: A 'standard' set of avatars? [message #159639 is a reply to message #158508]

Sat, 13 June 2009 21:37

Frank
Speaking of avatars and the ones now included with FUDforum specifically. If I create a new folder in the Avatar Gallery and move all the smiley avatars to it would the forum then force the user to choose from the available folders rather than automatically displaying the smiley avatars by default, or any for that matter?

Further on the subject of Avatars I think the Key concepts here are "Standard set" and "Public domain" , standard is pretty easy, people like feeling comfortable with things that are familiar to them and will tend to use like avatars (if they use them at all) where ever they go if they are available (but then you have people who will claim ownership of a particular avatar and the squabbling ensues.....). So if a certain type of forum is known to have the avatar they use they would tend towards what is familiar as opposed to what is not, and that applies to color schemes layouts, text size, language etc etc and on and on.

Public domain is a thornier issue, ask a dozen lawyers what it means and you will get a dozen different answers which are all just their opinions and not absolute fact and no matter what you do there will always be some yahoo who will gripe about it.

Then you have the additional issue of FUDforum being an international platform, so what is familiar to you may not be familiar here, and the same standards, acceptance or even laws would not apply equally across the board to all.



At any rate that is just my opinion on the subject, and I am not a Lawyer, Judge or a law enforcement official! However lawyers, Judges, and law enforcement officials of all stripes call me SIR! And in every instance that they have challenged my knowledge they have come out with the dirty end of the stick, and often totally embarrassed themselves in the process.

So if you are still concerned about this I would suggest that you discuss it (I have already laid out all you really need to know), and ask me how, and I will tell you how to get what you want.





"I'm a Witcher, I solve human problems; not always using a sword!"
A 'standard' set of avatars?

By:

basse

on Fri, 19 April 2002 06:12

Re: A 'standard' set of avatars?

By:

Ilia

on Fri, 19 April 2002 10:45

Re: A 'standard' set of avatars?

By:

basse

on Fri, 19 April 2002 11:14

Re: A 'standard' set of avatars?

By:

MrDigory

on Wed, 07 August 2002 02:40

Re: A 'standard' set of avatars?

By:

Ilia

on Wed, 07 August 2002 08:25

Re: A 'standard' set of avatars?

By:

RushFan

on Mon, 29 March 2004 21:24

Re: A 'standard' set of avatars?

By:

naudefj

on Wed, 14 January 2009 07:00

Re: A 'standard' set of avatars?

By:

naudefj

on Sat, 28 February 2009 01:34

Re: A 'standard' set of avatars?
Re: A 'standard' set of avatars?
Re: A 'standard' set of avatars?
Ynt: Re: A 'standard' set of avatars?

By: Anonymous on Sun, 30 April 2017 03:12

Re: A 'standard' set of avatars?

By:

MrDigory

on Wed, 07 August 2002 12:43

Re: A 'standard' set of avatars?

By:

basse

on Wed, 07 August 2002 12:57

Re: A 'standard' set of avatars?
Re: A 'standard' set of avatars?

By:

basse

on Tue, 28 January 2003 02:48

Re: A 'standard' set of avatars?

By:

RushFan

on Mon, 29 March 2004 20:25
Goto Forum:
[
Syndicate this forum (XML)
] [

]
Current Time: Thu Sep 20 08:48:52 EDT 2018
Total time taken to generate the page: 0.00819 seconds