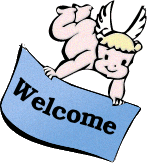 FUDforum
Fast Uncompromising Discussions. FUDforum will get your users talking.


Home
»
FUDforum
»
FUDforum Installation Issues
»
Problems Importing 2.3.2 Datadump
Show:

Today's Messages :: Unread Messages :: Show Polls :: Message Navigator
| Subscribe to topic | Bookmark topic
Problems Importing 2.3.2 Datadump [message #18601]

Sun, 30 May 2004 01:47

Hello everyone,

I had a message board set up a while back using version 2.3.2 that eventually had to be moved.

I've installed 2.3.2 on another server, but when I try to import the .gz datadump file, nothing happens. I point the import script in the control panel to the file, click 'Import Data', and it sends me back to admimport.php with the navigation on the left and no information whatsoever on the right.

Can anyone help? We've recently had a member pass away and many people would like to retrieve the PMs sent by this user.

Thank you very much!
Problems Importing 2.3.2 Datadump
Re: Problems Importing 2.3.2 Datadump

By:

Ilia

on Sun, 30 May 2004 13:36

Re: Problems Importing 2.3.2 Datadump
Re: Problems Importing 2.3.2 Datadump

By:

Ilia

on Mon, 31 May 2004 09:27

Re: Problems Importing 2.3.2 Datadump
Re: Problems Importing 2.3.2 Datadump

By:

Ilia

on Mon, 31 May 2004 14:14

Re: Problems Importing 2.3.2 Datadump
Re: Problems Importing 2.3.2 Datadump

By:

Ilia

on Mon, 31 May 2004 14:43

Re: Problems Importing 2.3.2 Datadump
Re: Problems Importing 2.3.2 Datadump

By:

Ilia

on Mon, 31 May 2004 15:06

Re: Problems Importing 2.3.2 Datadump
Re: Problems Importing 2.3.2 Datadump

By:

Ilia

on Mon, 31 May 2004 21:41

Re: Problems Importing 2.3.2 Datadump

By:

malik

on Mon, 27 December 2004 16:02

Re: Problems Importing 2.3.2 Datadump

By:

Ilia

on Mon, 27 December 2004 16:22

Re: Problems Importing 2.3.2 Datadump

By:

malik

on Tue, 28 December 2004 08:31

Re: Problems Importing 2.3.2 Datadump

By:

Ilia

on Tue, 28 December 2004 16:49

Re: Problems Importing 2.3.2 Datadump

By:

malik

on Wed, 29 December 2004 08:47

Re: Problems Importing 2.3.2 Datadump

By:

malik

on Tue, 04 January 2005 11:38

Re: Problems Importing 2.3.2 Datadump

By:

Ilia

on Tue, 04 January 2005 14:56

Re: Problems Importing 2.3.2 Datadump

By:

malik

on Tue, 04 January 2005 16:20

Re: Problems Importing 2.3.2 Datadump

By:

Ilia

on Tue, 04 January 2005 16:21

Re: Problems Importing 2.3.2 Datadump

By:

malik

on Tue, 04 January 2005 16:29

Re: Problems Importing 2.3.2 Datadump

By:

Ilia

on Tue, 04 January 2005 16:53

Re: Problems Importing 2.3.2 Datadump

By:

malik

on Tue, 11 January 2005 07:55

Re: Problems Importing 2.3.2 Datadump

By:

Ilia

on Tue, 11 January 2005 18:04

Re: Problems Importing 2.3.2 Datadump

By:

malik

on Wed, 12 January 2005 11:03

Re: Problems Importing 2.3.2 Datadump

By:

Ilia

on Wed, 12 January 2005 12:31

Re: Problems Importing 2.3.2 Datadump

By:

malik

on Wed, 12 January 2005 13:30

Re: Problems Importing 2.3.2 Datadump

By:

Ilia

on Wed, 12 January 2005 14:26

Re: Problems Importing 2.3.2 Datadump

By:

malik

on Fri, 14 January 2005 19:29

Re: Problems Importing 2.3.2 Datadump

By:

malik

on Sat, 15 January 2005 11:04

Re: Problems Importing 2.3.2 Datadump

By:

Ilia

on Mon, 17 January 2005 10:19

Re: Problems Importing 2.3.2 Datadump

By:

malik

on Mon, 17 January 2005 13:19

Re: Problems Importing 2.3.2 Datadump

By:

naudefj

on Mon, 17 January 2005 13:44

Re: Problems Importing 2.3.2 Datadump

By:

malik

on Wed, 19 January 2005 06:58
Goto Forum:
[
Syndicate this forum (XML)
] [

]
Current Time: Thu Jul 19 01:47:21 EDT 2018
Total time taken to generate the page: 0.00998 seconds