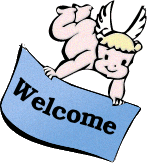 FUDforum
Fast Uncompromising Discussions. FUDforum will get your users talking.


Home
»
FUDforum Development
»
Plugins and Code Hacks
»
Quick Reply
(

) 2 Votes
Show:

Today's Messages :: Unread Messages :: Polls :: Message Navigator
| Unsubscribe from topic | Remove from bookmarks
Re: Quick Reply [message #160117 is a reply to message #160116]

Mon, 27 July 2009 21:08

I'm a bit lost on this whole quick reply issue, yet based on naudefj's image from 05 June 2009 http://cvs.prohost.org/index.php/Image:Quick_reply.jpg

I have to go with enabled by default but collapsed, otherwise it appears it would consume too much screen space. I assume that the admin would have the option of disabling or collapsing it altogether regardless of the default settings decided on?

Speaking of which is there any idea of when this new release is likely to happen?

At any rate I have downloaded the zip file and will take a look see at this varmint in action so I can get a feel for it.


"I'm a Witcher, I solve human problems; not always using a sword!"
Quick Reply

By:

JamesS

on Thu, 10 February 2005 14:16

Re: Quick Reply

By:

JamesS

on Thu, 10 February 2005 14:22

Re: Quick Reply

By:

ggray

on Wed, 16 February 2005 07:06

Re: Quick Reply

By:

JamesS

on Wed, 16 February 2005 09:10

Re: Quick Reply

By:

JamesS

on Wed, 16 February 2005 10:40

Re: Quick Reply

By:

JamesS

on Wed, 23 March 2005 11:22

Re: Quick Reply

By:

JamesS

on Tue, 19 April 2005 11:30

Re: Quick Reply

By:

JamesS

on Sat, 01 October 2005 21:38

Re: Quick Reply

By:

Hurry

on Fri, 14 October 2005 04:27

Re: Quick Reply

By:

Hurry

on Fri, 14 October 2005 04:42

Re: Quick Reply

By:

JamesS

on Fri, 14 October 2005 08:29

Re: Quick Reply

By:

freeman

on Mon, 31 October 2005 00:39

Re: Quick Reply

By:

Ernesto

on Fri, 10 February 2006 06:06

Re: Quick Reply

By:

Ernesto

on Fri, 10 February 2006 06:43

Re: Quick Reply
Re: Quick Reply

By:

Ernesto

on Fri, 10 February 2006 06:45

Re: Quick Reply
Re: Quick Reply
Re: Quick Reply

By:

JamesS

on Mon, 02 October 2006 07:19

Re: Quick Reply

By:

Ernesto

on Sat, 11 February 2006 05:25

Re: Quick Reply
Re: Quick Reply

By:

Ernesto

on Sun, 12 February 2006 18:06

Re: Quick Reply

By:

hhh13

on Wed, 19 April 2006 07:30

Re: Quick Reply

By:

JamesS

on Wed, 19 April 2006 11:39

Re: Quick Reply

By:

Ernesto

on Mon, 02 October 2006 12:22

Re: Quick Reply

By:

naudefj

on Fri, 05 June 2009 10:07

Re: Quick Reply

By:

nozafc

on Fri, 05 June 2009 12:26

Re: Quick Reply

By:

naudefj

on Fri, 05 June 2009 12:42

Re: Quick Reply

By:

JamesS

on Fri, 05 June 2009 10:31

Re: Quick Reply

By:

naudefj

on Fri, 05 June 2009 11:19

Re: Quick Reply

By:

nozafc

on Fri, 05 June 2009 13:22

Re: Quick Reply

By:

naudefj

on Fri, 05 June 2009 13:36

Re: Quick Reply

By:

nozafc

on Fri, 05 June 2009 13:43

Re: Quick Reply

By:

naudefj

on Fri, 05 June 2009 13:49

Re: Quick Reply

By:

nozafc

on Fri, 05 June 2009 13:58

Re: Quick Reply

By:

naudefj

on Fri, 05 June 2009 14:08

Re: Quick Reply
Re: Quick Reply

By:

naudefj

on Tue, 28 July 2009 06:48

Re: Quick Reply
Re: Quick Reply

By:

JamesS

on Tue, 28 July 2009 08:39

Re: Quick Reply
Re: Quick Reply

By:

naudefj

on Tue, 28 July 2009 11:16

Re: Quick Reply
Re: Quick Reply

By:

naudefj

on Tue, 28 July 2009 15:34

Re: Quick Reply
Re: Quick Reply

By:

nozafc

on Fri, 05 June 2009 14:29

Re: Quick Reply

By:

naudefj

on Sun, 07 June 2009 03:49

Re: Quick Reply
Re: Quick Reply

By:

nozafc

on Thu, 11 June 2009 13:22

Re: Quick Reply

By:

naudefj

on Thu, 11 June 2009 13:52

Re: Quick Reply

By:

nozafc

on Thu, 11 June 2009 14:14

Re: Quick Reply

By:

nozafc

on Thu, 11 June 2009 17:02

Re: Quick Reply

By:

naudefj

on Fri, 12 June 2009 02:08

Re: Quick Reply

By:

nozafc

on Fri, 12 June 2009 13:01

Re: Quick Reply

By:

naudefj

on Mon, 27 July 2009 12:39

Re: Quick Reply
Goto Forum:
[
Syndicate this forum (XML)
] [

]
Current Time: Sun Aug 09 18:51:33 EDT 2020
Total time taken to generate the page: 0.00925 seconds