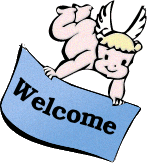 FUDforum
Fast Uncompromising Discussions. FUDforum will get your users talking.


Home
»
FUDforum Development
»
Plugins and Code Hacks
»
Quick Reply
(

) 2 Votes
Show:

Today's Messages :: Unread Messages :: Polls :: Message Navigator
| Unsubscribe from topic | Remove from bookmarks
Re: Quick Reply [message #160129 is a reply to message #160126]

Tue, 28 July 2009 11:16

The QR solution in CVS doesn't use any buttons. The editor can be minimized/contracted and maximized/expanded with the +/- controls you see in front of messages.
Quick Reply

By:

JamesS

on Thu, 10 February 2005 14:16

Re: Quick Reply

By:

JamesS

on Thu, 10 February 2005 14:22

Re: Quick Reply

By:

ggray

on Wed, 16 February 2005 07:06

Re: Quick Reply

By:

JamesS

on Wed, 16 February 2005 09:10

Re: Quick Reply

By:

JamesS

on Wed, 16 February 2005 10:40

Re: Quick Reply

By:

JamesS

on Wed, 23 March 2005 11:22

Re: Quick Reply

By:

JamesS

on Tue, 19 April 2005 11:30

Re: Quick Reply

By:

JamesS

on Sat, 01 October 2005 21:38

Re: Quick Reply

By:

Hurry

on Fri, 14 October 2005 04:27

Re: Quick Reply

By:

Hurry

on Fri, 14 October 2005 04:42

Re: Quick Reply

By:

JamesS

on Fri, 14 October 2005 08:29

Re: Quick Reply

By:

freeman

on Mon, 31 October 2005 00:39

Re: Quick Reply

By:

Ernesto

on Fri, 10 February 2006 06:06

Re: Quick Reply

By:

Ernesto

on Fri, 10 February 2006 06:43

Re: Quick Reply
Re: Quick Reply

By:

Ernesto

on Fri, 10 February 2006 06:45

Re: Quick Reply
Re: Quick Reply
Re: Quick Reply

By:

JamesS

on Mon, 02 October 2006 07:19

Re: Quick Reply

By:

Ernesto

on Sat, 11 February 2006 05:25

Re: Quick Reply
Re: Quick Reply

By:

Ernesto

on Sun, 12 February 2006 18:06

Re: Quick Reply

By:

hhh13

on Wed, 19 April 2006 07:30

Re: Quick Reply

By:

JamesS

on Wed, 19 April 2006 11:39

Re: Quick Reply

By:

Ernesto

on Mon, 02 October 2006 12:22

Re: Quick Reply

By:

naudefj

on Fri, 05 June 2009 10:07

Re: Quick Reply

By:

nozafc

on Fri, 05 June 2009 12:26

Re: Quick Reply

By:

naudefj

on Fri, 05 June 2009 12:42

Re: Quick Reply

By:

JamesS

on Fri, 05 June 2009 10:31

Re: Quick Reply

By:

naudefj

on Fri, 05 June 2009 11:19

Re: Quick Reply

By:

nozafc

on Fri, 05 June 2009 13:22

Re: Quick Reply

By:

naudefj

on Fri, 05 June 2009 13:36

Re: Quick Reply

By:

nozafc

on Fri, 05 June 2009 13:43

Re: Quick Reply

By:

naudefj

on Fri, 05 June 2009 13:49

Re: Quick Reply

By:

nozafc

on Fri, 05 June 2009 13:58

Re: Quick Reply

By:

naudefj

on Fri, 05 June 2009 14:08

Re: Quick Reply
Re: Quick Reply

By:

naudefj

on Tue, 28 July 2009 06:48

Re: Quick Reply
Re: Quick Reply

By:

JamesS

on Tue, 28 July 2009 08:39

Re: Quick Reply
Re: Quick Reply

By:

naudefj

on Tue, 28 July 2009 11:16

Re: Quick Reply
Re: Quick Reply

By:

naudefj

on Tue, 28 July 2009 15:34

Re: Quick Reply
Re: Quick Reply

By:

nozafc

on Fri, 05 June 2009 14:29

Re: Quick Reply

By:

naudefj

on Sun, 07 June 2009 03:49

Re: Quick Reply
Re: Quick Reply

By:

nozafc

on Thu, 11 June 2009 13:22

Re: Quick Reply

By:

naudefj

on Thu, 11 June 2009 13:52

Re: Quick Reply

By:

nozafc

on Thu, 11 June 2009 14:14

Re: Quick Reply

By:

nozafc

on Thu, 11 June 2009 17:02

Re: Quick Reply

By:

naudefj

on Fri, 12 June 2009 02:08

Re: Quick Reply

By:

nozafc

on Fri, 12 June 2009 13:01

Re: Quick Reply

By:

naudefj

on Mon, 27 July 2009 12:39

Re: Quick Reply
Goto Forum:
[
Syndicate this forum (XML)
] [

]
Current Time: Sun Aug 09 02:17:10 EDT 2020
Total time taken to generate the page: 0.00970 seconds