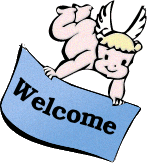 FUDforum
Fast Uncompromising Discussions. FUDforum will get your users talking.


Home
»
FUDforum Development
»
Bug Reports
»
Quirk while upgrading from 2.6.0 to 2.6.14
Show:

Today's Messages :: Unread Messages :: Show Polls :: Message Navigator
| Subscribe to topic | Bookmark topic
Quirk while upgrading from 2.6.0 to 2.6.14 [message #26225]

Mon, 11 July 2005 10:56

Hello

Our server is currently running fudforum 2.6.0 (which was an update of old 2.3. and I am planning an upgrade to 2.6.14. Before doing it on the server, I installed 2.6.0 on my local machine running EasyPHP and imported a datadump of our server's forum.

Then I ran the upgrade script on my local installation. The upgrade itself went fine apparently but when I log into the forum (after the consistency checker has completed) :

1) All my categories are gone ! All my forums are displayed below one another and there is no category separator at all. All my forums means those who were in categories that were not collapsed by default. The remaining forums are invisible and there is no apparent way of getting them back !
2) I have a line at the top of the screen saying that
"Notice: Undefined offset: 3 in c:\program files\easyphp1-7\www\forum_math\theme\default\index.php on line 208"
and I don't understand that.

I went into the category/forum management panel in the admin panel and modified a few things (namely, I had a category "Archives 2003-2004" which I renamed to "Archives" and created a subcategory "2003-2004" in which I moved all forums that inhabited "Archives 2003-2004") (hope that's clear ).

Back to the forum and everything looks fine again. Even the error message is gone !

What do you think about this ?

Quirk while upgrading from 2.6.0 to 2.6.14
Re: Quirk while upgrading from 2.6.0 to 2.6.14

By:

Ilia

on Mon, 11 July 2005 11:04

Re : Quirk while upgrading from 2.6.0 to 2.6.14
Re: Re : Quirk while upgrading from 2.6.0 to 2.6.14

By:

Ilia

on Mon, 11 July 2005 11:14

Re : Quirk while upgrading from 2.6.0 to 2.6.14
Re: Re : Quirk while upgrading from 2.6.0 to 2.6.14

By:

Ilia

on Mon, 11 July 2005 13:08

Re : Quirk while upgrading from 2.6.0 to 2.6.14
Re: Re : Quirk while upgrading from 2.6.0 to 2.6.14

By:

Ilia

on Mon, 11 July 2005 13:48

Re: Re : Quirk while upgrading from 2.6.0 to 2.6.14

By:

Ilia

on Mon, 11 July 2005 17:12

Re : Quirk while upgrading from 2.6.0 to 2.6.14
Re: Re : Quirk while upgrading from 2.6.0 to 2.6.14

By:

Ilia

on Tue, 12 July 2005 09:28

Re: Quirk while upgrading from 2.6.0 to 2.6.14

By:

fritti

on Tue, 12 July 2005 05:14

Re: Quirk while upgrading from 2.6.0 to 2.6.14

By:

fritti

on Tue, 12 July 2005 05:23

Re: Quirk while upgrading from 2.6.0 to 2.6.14

By:

fritti

on Tue, 12 July 2005 05:43

Re: Quirk while upgrading from 2.6.0 to 2.6.14

By:

fritti

on Tue, 12 July 2005 06:00

Re : Re: Quirk while upgrading from 2.6.0 to 2.6.14
Re: Re : Re: Quirk while upgrading from 2.6.0 to 2.6.14

By:

fritti

on Tue, 12 July 2005 06:07

Re: Re : Re: Quirk while upgrading from 2.6.0 to 2.6.14

By:

Ilia

on Tue, 12 July 2005 09:27

Re: Quirk while upgrading from 2.6.0 to 2.6.14

By:

fritti

on Tue, 12 July 2005 06:06

Re : Quirk while upgrading from 2.6.0 to 2.6.14
Re : Quirk while upgrading from 2.6.0 to 2.6.14
Re: Re : Quirk while upgrading from 2.6.0 to 2.6.14

By:

Ilia

on Tue, 12 July 2005 13:06

Re: Quirk while upgrading from 2.6.0 to 2.6.14

By:

fritti

on Tue, 12 July 2005 13:35
Goto Forum:
[
Syndicate this forum (XML)
] [

]
Current Time: Mon Jul 23 09:53:09 EDT 2018
Total time taken to generate the page: 0.00653 seconds