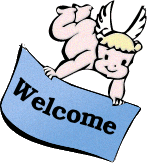 FUDforum
Fast Uncompromising Discussions. FUDforum will get your users talking.


Home
»
FUDforum
»
How To
»
Moving whole website to a different server
Show:

Today's Messages :: Unread Messages :: Polls :: Message Navigator
| Subscribe to topic | Bookmark topic
Moving whole website to a different server [message #40290]

Mon, 04 February 2008 15:56

I have been happy with version 2.6.4 for several years now (since 2004). At this point, however, the rest of my site is forcing me to change to a "larger" and newer server at the same hosting company. I will be retaining the FreeBSD unix. The support people have moved all the data and folders as follows:
the forumdata folder goes from /usr/local/forumdata to /usr/local/forumdata (In other words, no change.)
The "public" folder, does change path from
/usr/local/etc/httpd/htdocs/wforum to
/usr/local/apache2/htdocs/wforum.
Also, the mysql database changes from version 3.23 to version 5.0, and the data has been dumped, moved, and successfully imported from a database named mysql on the old server to a database named rpimysql on the new server.
I notice that all these paths and names are on the forum control panel. Is there any reason I can't change/update these values and just carry on? Is there some central file that I could modify the values in before launching the forum home page? Or do I have to go to square 1 and install the forum on the new server from scratch?
Thanks.
Moving whole website to a different server
Re: Moving whole website to a different server

By:

Ilia

on Mon, 04 February 2008 16:14

Re: Moving whole website to a different server
Re: Moving whole website to a different server
Re: Moving whole website to a different server

By:

Ilia

on Wed, 06 February 2008 20:46

Re: Moving whole website to a different server
Re: Moving whole website to a different server

By:

Ilia

on Sun, 10 February 2008 09:29

Re: Moving whole website to a different server
Re: Moving whole website to a different server
Re: Moving whole website to a different server

By:

Ilia

on Mon, 11 February 2008 13:25

Re: Moving whole website to a different server
Re: Moving whole website to a different server

By:

Ilia

on Tue, 12 February 2008 12:49

Re: Moving whole website to a different server
Re: Moving whole website to a different server
Re: Moving whole website to a different server

By:

Ilia

on Wed, 13 February 2008 15:40

Re: Moving whole website to a different server
Re: Moving whole website to a different server

By:

Ilia

on Thu, 14 February 2008 12:56

Re: Moving whole website to a different server
Re: Moving whole website to a different server
Re: Moving whole website to a different server

By:

Ilia

on Sun, 17 February 2008 12:22

Re: Moving whole website to a different server
Re: Moving whole website to a different server

By:

Ilia

on Tue, 19 February 2008 22:05

Re: Moving whole website to a different server
Re: Moving whole website to a different server
Re: Moving whole website to a different server

By:

Ilia

on Thu, 21 February 2008 08:41

Re: Moving whole website to a different server
Re: Moving whole website to a different server
Re: Moving whole website to a different server
Re: Moving whole website to a different server

By:

Ilia

on Sun, 24 February 2008 10:57

Re: Moving whole website to a different server
Re: Moving whole website to a different server
Re: Moving whole website to a different server

By:

Ilia

on Mon, 25 February 2008 19:06

Re: Moving whole website to a different server
Re: Moving whole website to a different server

By:

Ilia

on Tue, 26 February 2008 18:58

Re: Moving whole website to a different server
Re: Moving whole website to a different server
Re: Moving whole website to a different server

By:

Ilia

on Wed, 27 February 2008 19:23

Re: Moving whole website to a different server
Re: Moving whole website to a different server

By:

Ilia

on Thu, 28 February 2008 20:21

Re: Moving whole website to a different server
Re: Moving whole website to a different server
Re: Moving whole website to a different server
Re: Moving whole website to a different server

By:

Ilia

on Sun, 09 March 2008 13:34

Re: Moving whole website to a different server
Re: Moving whole website to a different server

By:

Ilia

on Mon, 10 March 2008 19:25

Re: Moving whole website to a different server
Re: Moving whole website to a different server

By:

Ilia

on Wed, 12 March 2008 13:37

Re: Moving whole website to a different server
Re: Moving whole website to a different server

By:

Ilia

on Sun, 16 March 2008 23:39

Re: Moving whole website to a different server
Re: Moving whole website to a different server

By:

Ilia

on Mon, 17 March 2008 18:35

Re: Moving whole website to a different server
Re: Moving whole website to a different server

By:

Ilia

on Tue, 18 March 2008 14:13

Re: Moving whole website to a different server
Re: Moving whole website to a different server
Re: Moving whole website to a different server

By:

Ilia

on Wed, 19 March 2008 20:11

Re: Moving whole website to a different server
Re: Moving whole website to a different server

By:

Ilia

on Mon, 24 March 2008 14:09

Re: Moving whole website to a different server
Re: Moving whole website to a different server

By:

Ilia

on Tue, 25 March 2008 16:19

Re: Moving whole website to a different server
Re: Moving whole website to a different server

By:

Ilia

on Sun, 30 March 2008 10:43

Re: Moving whole website to a different server
Re: Moving whole website to a different server

By:

voisardf

on Wed, 02 April 2008 15:50
Goto Forum:
[
Syndicate this forum (XML)
] [

]
Current Time: Sat Feb 04 01:02:43 EST 2023
Total time taken to generate the page: 0.01065 seconds