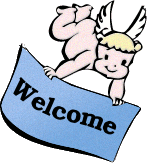 FUDforum
Fast Uncompromising Discussions. FUDforum will get your users talking.


Home
»
FUDforum Development
»
FUDforum 3.0+
»
FUD_CI Development status
(The new generation of FUDforum, why it was born and it's development status)
Show:

Today's Messages :: Unread Messages :: Polls :: Message Navigator
| Subscribe to topic | Remove from bookmarks
FUD_CI Development status [message #186761]

Mon, 23 February 2015 05:58

Why this thread
This thread will be used to keep track of the development status, I will link to new threads every time something noticeable happens.

Roadmap
Link to the development roadmap on SourceForge.

2015/03/17 - Responsive FUD_CI
Quick and dirty look at FUD_CI on small screen devices

Alpha 0 is out
I repeat: this is alpha quality code, so there are missing features and possibly bugs. I tried to make it reasonably secure, but I know I can do more. Please be aware of this when installing it (may want to use a chroot, vm or whatever).

Also this requires the PHP-GD extension.

Please download this file to install.

First video about FUD_CI
Hello everyone, I just uploaded a video to Youtube describing the work I have been working on a new, more modern version of FUDforum.

If you're interested please watch the video and let me know!




[Updated on: Tue, 17 March 2015 02:21]
Re: Re : Introduction to FUD_CI [message #186763 is a reply to message #186762]

Mon, 23 February 2015 12:06

Well, thanks for the kind words. For starters you could make a list of things that you find clunky or that you wish were there.

I can't promise any fast results, because I have a full time job and will soon be father of two, but I love FUD and I really think it deserves more... so I'll do my best.
Re: Re : Re: Re : Re: Re : Introduction to FUD_CI [message #186769 is a reply to message #186768]

Mon, 23 February 2015 23:44

GaryM
Messages: 118
Registered: May 2013
Location: Seattle

Karma: 3

add to buddy list
ignore all messages by this user


If you need help testing, let me know. I have a test server here for my production forum changes and can run prototypes.



http://vintagegruen.org
Re: Re : Re: Re : Re: Re : Re: Re : Introduction to FUD_CI [message #186775 is a reply to message #186774]

Tue, 24 February 2015 14:46

GaryM
Messages: 118
Registered: May 2013
Location: Seattle

Karma: 3

add to buddy list
ignore all messages by this user


I see folks come and go. cpreston had a new look in the works and sounds like that died on the vine. I see his logo work made into 3.0.6 but nothing after that.

I'll do my best to help, test and throw money at it. I see the wealth of determination in the beginning of these ideas to change but never see them come to light.

http://vintagegruen.org
Re: Re : Re: Re : Re: Re : Re: Re : Re: Re : Introduction to FUD_CI [message #186786 is a reply to message #186782]

Thu, 26 February 2015 00:39

GaryM
Messages: 118
Registered: May 2013
Location: Seattle

Karma: 3

add to buddy list
ignore all messages by this user


NeXuS wrote on Wed, 25 February 2015 18:37

I would say that I am about 50% done with alpha quality code.


Anything you can get us would be good. Mobile device support would be the #1 priority. Driving away the people is not a good thing. My forum is small in comparison. I don't hear a lot of complaints if any. My guess is we are vintage in nature so the forum software goes with the territory.

If you have any alpha or beta candidates for us to try let us know. I can apply my production base forum and have our users give plenty of feedback.

Let it rip!


http://vintagegruen.org
Re: Re : Re: Re : Re: Re : Re: Re : Re: Re : Re: Re : Introduction to FUD_CI [message #186818 is a reply to message #186792]

Tue, 10 March 2015 22:34

GaryM
Messages: 118
Registered: May 2013
Location: Seattle

Karma: 3

add to buddy list
ignore all messages by this user


Just checking in to see if you have the new video? I would like to share with my user base if possible. Are you OK if we call you by your forum handle (NeXus) or do you have another name to go by?

Cheers!
Gary

http://vintagegruen.org
Re: Re : Re: Re : Re: Re : Re: Re : Re: Re : Re: Re : Introduction to FUD_CI [message #186824 is a reply to message #186821]

Thu, 12 March 2015 09:23

GaryM
Messages: 118
Registered: May 2013
Location: Seattle

Karma: 3

add to buddy list
ignore all messages by this user


NeXuS wrote on Thu, 12 March 2015 12:08

Almost there, just finished implementing user registration.



Awesome NeXus! Let me know if you need anything, kimchi, babysitter, funds ect...


http://vintagegruen.org
Re: Re : Re: Re : Re: Re : Re: Re : Re: Re : Re: Re : Introduction to FUD_CI [message #186829 is a reply to message #186827]

Fri, 13 March 2015 15:25

GaryM
Messages: 118
Registered: May 2013
Location: Seattle

Karma: 3

add to buddy list
ignore all messages by this user


Awesome! I will load it this afternoon on our disaster recovery box. I will send out a link for those who want to try it out.



http://vintagegruen.org
Re: Re : Re: Re : Re: Re : Re: Re : Re: Re : Re: Re : Introduction to FUD_CI [message #186830 is a reply to message #186829]

Fri, 13 March 2015 17:37

GaryM
Messages: 118
Registered: May 2013
Location: Seattle

Karma: 3

add to buddy list
ignore all messages by this user


Installed and running! Installation went without a hitch. Pretty good for an alpha release!

I will keep it in it's generic form for now. Later on I will try restoring a data dump of my production forum and see how that goes.

Some observations:

-Security credentials do not carry over when switching from main to the ACP panel. Requires you to login everytime.
-Rebuilding of the default theme doesn't seem to work though it says it was rebuilt successfully. I tried changing the header image but no changes took place. (Edit) I see that we're not using the theme/default/images directory, I found an "images" directory in the root of my web. files.

-Cannot register new users. Missing Captcha generator.


Attachment:

captcha.jpeg


(Size: 52.25KB, Downloaded 3702 times)



http://vintagegruen.org

[Updated on: Fri, 13 March 2015 18:27]
Re: Re : Re: Re : Re: Re : Re: Re : Re: Re : Re: Re : Introduction to FUD_CI [message #186832 is a reply to message #186831]

Sat, 14 March 2015 09:43

GaryM
Messages: 118
Registered: May 2013
Location: Seattle

Karma: 3

add to buddy list
ignore all messages by this user


Thanks NeXuS! I'm on Fedora and went ahead and installed the php5-gd extension.I able to register new users now. In fact if folks here want to give it a try, go ahead.



http://vintagegruen.org
php errors on new post [message #186833 is a reply to message #186832]

Sat, 14 March 2015 10:33

GaryM
Messages: 118
Registered: May 2013
Location: Seattle

Karma: 3

add to buddy list
ignore all messages by this user


You might know about this one. I'm getting this error when trying to post a new topic.



Fatal error: Call to undefined function fix_relative_urls() in /home/curvex/public_html/fudci/application/controllers/fud/Main.php on line 872
A PHP Error was encountered

Severity: Error

Message: Call to undefined function fix_relative_urls()

Filename: fud/Main.php

Line Number: 872




http://vintagegruen.org
Re: php errors on new post [message #186835 is a reply to message #186834]

Sat, 14 March 2015 10:57

GaryM
Messages: 118
Registered: May 2013
Location: Seattle

Karma: 3

add to buddy list
ignore all messages by this user


NeXuS wrote on Sat, 14 March 2015 14:36

Funny, I though I had removed that call. You can replace the offending line with the following:
$data['html_body'] = $this->parser->parse('fud/post.php',$data,true);

Be aware that smileys will not render correctly (that fix_relative_urls function was there for that purpose).



Thank you! Posting messages now works.


http://vintagegruen.org
Aw: Re: php errors on new post [message #186842 is a reply to message #186835]

Sun, 15 March 2015 10:55

Thx a lot for starting to push Fudforum.

Its a pitty that this nice Software suffers from some minor things ... which can be disturbing I know
But looking even at the well known names its a brilliant software, which runs like a workhorse.
We have now more than 325.000 posts in just 1 of our forums, and its quick and safe.

The key point in my opinion is the visual.
- just the theme used in this forum here is a nightmare
- Css / mobile responsivity is now standard, although I admit that with new mobiles having usually more than 1000px width its already much less critical than it used to be

I´m also not a coder, so no chance to really help you there. What could be an option is to hire a coder from Fiverr for specific tasks, no problem to support this.
Also I might look into a new theme, which is a bit more "friendly" at least in terms of colours and optics

What most people underestimate: With just header, footer and Css and some images the visual impact can change dramatically, without too much effort.

Alopezie.de - das Forum zum Thema Haarausfall

[Updated on: Sun, 15 March 2015 10:58]
Re: Aw: Re: php errors on new post [message #186843 is a reply to message #186842]

Sun, 15 March 2015 14:38

GaryM
Messages: 118
Registered: May 2013
Location: Seattle

Karma: 3

add to buddy list
ignore all messages by this user


I think most of us would agree if we could get visually optimized for iPhone and Android devices, that would be the biggest gain. Maybe a plug-in could be developed as an interim solution, somthing similar to vBulletin's Mobile Suite?

Everyone pretty much agrees this software runs like a tank. One of the traits that we should never let lapse. The security is top notch and the plug-in functionality is just as good. Getting back-door access to the files and database are a crucial for hosting domains that doesn't allow CLI access. Wonder if we could come up some kind of terminal shell interface through the ACP? Yeah, I'm reaching here.








http://vintagegruen.org
Re: Aw: Re: php errors on new post [message #186863 is a reply to message #186848]

Mon, 23 March 2015 16:04

GaryM
Messages: 118
Registered: May 2013
Location: Seattle

Karma: 3

add to buddy list
ignore all messages by this user


Is there a reason why the alpha build is based on a 3.0.5 branch?



http://vintagegruen.org
| | |
| --- | --- |
| Pages (2): [1 2 › »] | |
Goto Forum:
[
Syndicate this forum (XML)
] [
]
Current Time: Wed Nov 29 07:17:43 EST 2023
Total time taken to generate the page: 0.78913 seconds