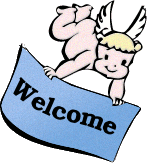 FUDforum
Fast Uncompromising Discussions. FUDforum will get your users talking.


Home
»
FUDforum
»
FUDforum Announcements
»
FUDforum 3.0.0 RC1 Released
Show:

Today's Messages :: Unread Messages :: Polls :: Message Navigator
| Subscribe to topic | Bookmark topic
FUDforum 3.0.0 RC1 Released [message #160424]

Sat, 12 September 2009 03:32

naudefj
Messages: 3771
Registered: December 2004

Karma: 28

remove from buddy list
ignore all messages by this user


Hi,

After about 115 days of active development, FUDforum 3.0.0 RC1 is finally ready for testing! Please download the latest release and help us to test and document it on the FUDforum wiki.

New requirements:

PHP4 is no longer supported (you've been warned). The new system requirements to run FUDforum are:
* PHP 5.1 or higher
* MySQL 4.1+ or PostgreSQL 8.1+ or SQLite 3.x+

Interface changes:

* A new Quick Reply editor was added with full BBcode and smiley support.
* ATOM and RSS2 syndication was added (in addition to the exiting RDF feed format).
* Quotes are now rendered with a quote icon and semantically correct cite and blockquote tags. Nested quotes are rendered in different colors.
* Code blocks are rendered with "Select all" and "Show/ hide" controls.
* Support for graphical captchas and captcha plugins (to define more advanced or site specific captchas).
* The welcome message now includes an avatar and 5-star rating.
* FUDcode was renamed to BBcode.
* The default forum header now contains a forum description.
* The "generate printable PDF" link was replaced with a PDF icon.
* Twitter integration and layout changes for social networking sites.
* Improve visual display of redirect forums (JanRei).
* Two new themes - forestgreen and slateblue.

New administration features:

* Ability to specify a minimum message length to prevent users from posting empty or very short messages.
* Ability to check for and block creation of duplicate topics.
* Improved plugin support - including on-line configuration and help call-outs. The PREREGISTRATION hook was changed and new default plugins were added.
* Process MIME encoded attachments while importing USENET posts.
* Administrators can now load (or aggregate) XML feeds into the forum.
* Allow importing of mailing list messages from POP3 and IMAP mailboxes.
* SMTP TLS support (one can now, for example, send forum messages through GMail).
* New 'Lock/unlock All Selected' button on the topic listing page.
* Global settings were re-ordered and indexed in the Admin Control Panel.
* The message compactor can now also change the character set of private messages.
* Many other Admin Control Panel improvements (too many to mention them all here).

Internationalization improvements:

* Administrators can import the latest forum translations directly from TranslateWiki.
* English messages were removed from all translations (English is now used in the fall-back chain).
* Support language-specific plural messages. For example "1 Vote" and "2 Votes" instead of "1 Vote(s)"; and "Moderator:" or "Moderators:" instead of "Moderator(s):".
* Message files can now contain comments (mainly to credit translators).
* Single quotes in messages files are now encoded to prevent them from breaking our themes.
* Message editor can now also add messages to message files.
* A new "Help/ FAQ Editor" Admin Control Panel was added.
* Updates to French (by rflores), German (by zwickyy) and Russian (George Nechaev) messages (prior to TranslateWiki migration).
* New languages added (not all 100% completed):
- [br] Breton / Brezhoneg
- [gl] Galician / Galego
- [oc] Occitan / Occitan
- [gsw] Swiss German / Alemannisch
- [el] Greek / Ελληνικά

Database changes:

* Upgrade script now supports upgrading of SQLite databases.
* The installer now supports the MySQLi (MySQL Improved) database driver.
* The command line installer now supports automated MySQLi and PDO database installations.

Fixes:

* Preserve views and topic description when merging threads.
* Restore plugin settings (changing global settings disabled the plug-in system).
* Allow users to login after a theme was removed.
* Tree View doesn't work in Internet Explorer 8.
* Support hosts that disable the syslinks() function.
* Copy the ".path_info" marker when a new template set is created.
* The FUDAPI call, fud_fetch_newest_user() should return something.
* Fix PHP warning when editing sparse themes.
* Prevent display of a confusing '0' if no accounts are pending approval.
* Force charset with AJAX get (tree view messed up non-English messages).
* Unprintable chars after search abstracts (non-English forums).
* Fix URL avatars.
* Specify column list when selecting data to ensure we get it in the right order. This will fix several restore issues.
* Uninstall script will now drop the forum's database tables.
* Some mail sending fixes.
* Many more as can be seen from the change log.

Credits:

I would like to thank the following users who have helped with this release:

* Ilia Alshanetsky for tagging and releasing the code as well as hosting the wiki and support site.
* Niklas Laxström for extending Mediawiki's Translate plugin to support FUDforum's messages.
* Siebrand Mazeland for heping me and the other FUDform localizers on TranslateWiki.
* JamesS for originally developing the Quick Reply feature.
* J Carter for the ability to import MINE encoded USENET attachments.
* Jan Reininghaus (janray) for various fixes and layout updates.
* The Witcher for helping to create localized forum buttons and hosting the forumguild download site.
* George Nechaev, rflores, zwickyy and all TranslateWiki's localizers for various translation updates.

Enjoy, but please use responsibly!

Frank

Re: FUDforum 3.0.0 RC1 Released [message #160426 is a reply to message #160424]

Sat, 12 September 2009 05:47

FUDforum_3-0-0RC1.zip upgrade And FUDforum_3-0-0RC1.zip installer are the same! So there is no upgrade!

So far I like the new features from what I have seen so far, and I see now how you incorporated the Quick reply, works for me!
I will expedite getting the rest of the buttons done!



"I'm a Witcher, I solve human problems; not always using a sword!"
Re: FUDforum 3.0.0 RC1 Released [message #160429 is a reply to message #160424]

Sat, 12 September 2009 12:26

JamesS
Messages: 275
Registered: July 2002
Location: Atlanta, GA

Karma: 0

add to buddy list
ignore all messages by this user


Good stuff. I'm glad to see FUDforum's development reviving. After a long period of silence you have brought it back to life with several new releases.
Re: FUDforum 3.0.0 RC1 Released [message #160430 is a reply to message #160426]

Sat, 12 September 2009 16:37

naudefj
Messages: 3771
Registered: December 2004

Karma: 28

remove from buddy list
ignore all messages by this user


The Witcher wrote on Sat, 12 September 2009 11:47
FUDforum_3-0-0RC1.zip upgrade And FUDforum_3-0-0RC1.zip installer are the same! So there is no upgrade!




The names and checksums of the install and upgrade scripts are
identical. I've asked Ilia to investigate (I don't have access to fix it).

Best regards.

Frank
Re: FUDforum 3.0.0 RC1 Released [message #160443 is a reply to message #160430]

Mon, 14 September 2009 12:13

naudefj
Messages: 3771
Registered: December 2004

Karma: 28

remove from buddy list
ignore all messages by this user


Good news: Ilia was able to fix the problem ("looked like the download script didn't know about option of having version 3.X").

The upgrade script can now be downloaded from http://fudforum.org/download.php?di=141&u=1

Best regards.

Frank

| | |
| --- | --- |
| | |
Goto Forum:
[
Syndicate this forum (XML)
] [
]
Current Time: Sun Dec 03 14:39:21 EST 2023
Total time taken to generate the page: 0.06323 seconds